Background music - Antone - Love Slave (inst.).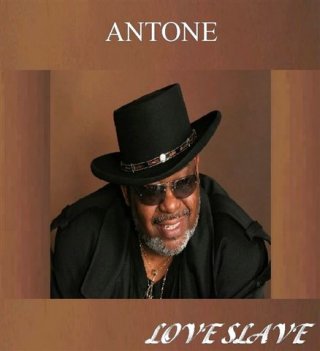 Antone
Born in Saint Louis, Missouri, Antone began singing in school talent shows at age nine. After winning the Chicago "Home Jam" contest at Chicago State University he pursued his singing career whilst also sponsoring many talent contests in the Chicago area, offering other artists the opportunity to perform.
Antone has performed at the Black Arts Festival in Kalamazoo, MI, the Chicago Black Arts Festival, and the Isaac Hayes Club in Memphis, TN. He also performed for the Breast Cancer Awareness Concert & Fundraiser sponsored by Kenny Bedford of ABC Seven News, where he opened the concert for Howard Hewitt.
Other performances include concerts in Hot Springs, AR and Hilton Head, SC, sponsored by Pixie's Unlimited Travel. He has performed throughout the country with Mr. Lee & Company in Ben Harbor, MI at the Soul Festival and in concert performances in Elkhart and Fort Wayne, IN.
He has also appeared in the theatrical productions of "Soul Heaven", "Under Your Spell" and "Sultry Singing Men of Soul" where he performs the vocal likeness of the legendary Barry White. Antone also recorded a commercial for the "Sultry Singing Men of Soul" which was aired on radio station Power 92 FM. He has performed for scholarship fundraisers for Alpha Kappa Alpha Sorority, Inc., and for the Resorts Casino Hotel in East Chicago, Indiana. Antone also performed a "Tribute to Barry White" with Ultimate Concept Band on July 4th, 2006 (the anniversary of Barry White's death) at the Taste of Chicago in Grant Park.
Antone performs with tracks, or either a six-piece band, and he has recently written, arranged and produced a song entitled "Love Slave". Antone is one of Chi-Sounds newest recording artists, recently signing a recording contract with Chi-Sound's owner, Carl Davis.
For bookings, you may contact Remell Nicholls at (773)468-4078, or via e-mail direct to
Download Antone 'At a Glance' here. (Word Document)
---